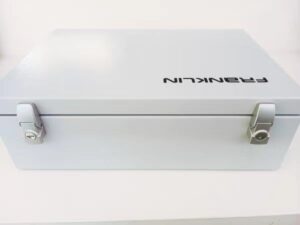 The thickness of sheet metal is much smaller than its length and width. It has a poor horizontal bending capacity and should not be used for horizontal bending loads. Sheet metal is a metallic material, but due to its special geometry of small thickness, the processing process of sheet metal parts has its own peculiarities. According to the basic methods of sheet metal parts processing, they can be roughly divided into undercutting, bending, drawing, forming and welding. The structural design of structural sheet metal parts should mainly consider the requirements and characteristics of the processing process. In addition, attention should be paid to the batch size of the parts.
I. Structural sheet metal parts are widely used because they have the following advantages
1. Easy deformation, so various forms of parts can be manufactured with simple machining processes.
2. 2. Light weight of thin sheet parts.
3. Small processing volume. The surface of thin sheet does not need to be machined because of its high surface quality and small dimensional tolerance in the thickness direction.
4、It is easy to cut and weld, and large and complex parts can be manufactured.
5. The shape is standardized, which is convenient for automatic processing of sheet metal shells.
II. Down feed.
According to the different processing methods, undercutting can be divided into common stamping, digital stamping, shear cutting, laser cutting and wind cutting. Due to the different processing methods, the processing technology of undercutting is also different. The processing methods of sheet metal down feed mainly include digital punching and laser cutting.
1、Digital punching is processed by CNC punching machine, the thickness of the sheet is less than or equal to 3.0mm for cold tie plate and hot tie plate, less than or equal to 4.0mm for aluminum plate and less than or equal to 2.0mm for stainless steel.
2、The minimum size of the punching hole is required.
The minimum size of the punching hole is related to the shape of the hole, the mechanical properties of the material and the thickness of the material.
3, the number of holes punched spacing and hole edge distance.
The minimum distance between the edge of the punch and the shape of the part is limited. When the edge of the punch is not parallel to the edge of the part shape, the minimum distance shall not be less than the thickness of the material t; when parallel, it shall not be less than 1.5t.
Custom Metal Box Manufacturers | Custom Sheet Metal Enclosures | Custom Aluminum Box | Custom Sheet Metal Boxes | Custom Metal Boxes | Sheet Metal Supplier | Steel Box Manufacturers | Sheet Metal Box Manufacturers | Custom Made Metal Boxes | China Sheet Metal Manufacturer | Outdoor Vending Machine Enclosures | Industrial Machine Enclosures | Metal Enclosures for Electronics | EV Charger Outdoor Enclosure | Outdoor EV Charger Enclosure | EV Charger Enclosure | Custom Aluminium Box | Custom Steel Box | Metal Box Supplier | Metal Enclosure Manufacturer | Sheet Metal Enclosure Manufacturers | Metal Enclosure Box Manufacturer | Metal Enclosure Manufacturer | Aluminium Box Manufacturer | Outdoor Equipment Enclosures | Aluminium Box Manufacturers | Equipment Enclosures Metal | Metal Enclosure Box | Metal Enclosure | Enclosure Box Price | Sheet Metal Manufacturers | Sheet Metal Manufacturing companies | Custom Made Aluminium Boxes | Custom Made Metal Box | Aluminum Sheet Metal Fabrication | Aluminium Sheet Metal Fabrication | Auminium Tool Boxes Made to Order | Custom Metal Enclosures | Custom Stainless Steel Box | Custom Made Aluminum Boxes | Metal Box Manufacturers | Custom Steel Enclosures | Custom Stainless Steel Enclosures | Custom Metal Box | Custom Aluminium Box | Sheet Metal Fabrication Supplier | China Sheet Metal Fabrication | Custom Sheet Metal Fabrication | Sheet Metal Fabrication Services | Metal Manufacturing in China