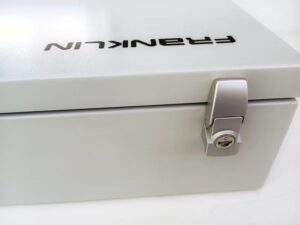 Nowadays, sheet metal processing is developing continuously from chassis and cabinet process to the direction of diversity. Nowadays, more and more people will choose sheet metal enclosure processing, which is related to its substance. The following take you to understand:
1. Stability: Sheet metal shell processing usually includes instrument chassis, support frame, network cabinet, etc. Shell with a combination of steel and plastic processing, high strength, mainly to protect the function of the internal structure of the instrument chassis components; support frame is suitable for stable motherboard, power supply device all kinds of drive.
2. aesthetics: sheet metal processing of the shape and selection of materials is the basic attributes of the chassis cabinet, directly related to a chassis is recognized by consumers, so the current stage of the appearance of the design also gradually tend to diversify business, the audience gradually expand.
3. Board material quality: the selection of materials is mainly to see the materials used in the chassis, instrumentation chassis edge has not been rolled edge processing, the advantages and disadvantages of different materials are also related to the use of electromagnetic radiation resistance performance.
4.Sheet metal parts design: Along with the use of sheet metal processing is becoming more and more common, sheet metal parts design has become a very critical step in the product development process. Engineers need to flexibly use the design points of sheet metal parts to make the sheet metal products can meet the performance and shape requirements of the products, but also make the stamping die manufacturing simple and clear, and cost controllable.
In summary, it can be seen that the sheet metal processing of chassis and cabinets should not only be aesthetically pleasing, but also durable and long-lasting, and the design of sheet metal parts should ensure clear processing procedures, easy production of stamping molds, high quality sheet metal welding, and stable specifications, etc. It is these advantages that make sheet metal enclosure processing prevalent.
Custom Metal Box Manufacturers | Custom Sheet Metal Enclosures | Custom Aluminum Box | Custom Sheet Metal Boxes | Custom Metal Boxes | Sheet Metal Supplier | Steel Box Manufacturers | Sheet Metal Box Manufacturers | Custom Made Metal Boxes | China Sheet Metal Manufacturer | Outdoor Vending Machine Enclosures | Industrial Machine Enclosures | Metal Enclosures for Electronics | EV Charger Outdoor Enclosure | Outdoor EV Charger Enclosure | EV Charger Enclosure | Custom Aluminium Box | Custom Steel Box | Metal Box Supplier | Metal Enclosure Manufacturer | Sheet Metal Enclosure Manufacturers | Metal Enclosure Box Manufacturer | Metal Enclosure Manufacturer | Aluminium Box Manufacturer | Outdoor Equipment Enclosures | Aluminium Box Manufacturers | Equipment Enclosures Metal | Metal Enclosure Box | Metal Enclosure | Enclosure Box Price | Sheet Metal Manufacturers | Sheet Metal Manufacturing companies | Custom Made Aluminium Boxes | Custom Made Metal Box | Aluminum Sheet Metal Fabrication | Aluminium Sheet Metal Fabrication | Auminium Tool Boxes Made to Order | Custom Metal Enclosures | Custom Stainless Steel Box | Custom Made Aluminum Boxes | Metal Box Manufacturers | Custom Steel Enclosures | Custom Stainless Steel Enclosures | Custom Metal Box | Custom Aluminium Box | Sheet Metal Fabrication Supplier | China Sheet Metal Fabrication | Custom Sheet Metal Fabrication | Sheet Metal Fabrication Services | Metal Manufacturing in China | Aluminum Box Fabrication | Sheet Metal Box Fabrication